Based in Northern California, Apptology is the leading mobile applications development and mobile marketing company. We are unique in our service offering because we are the only company to offer a comprehensive suite of ReadyBuilt affordable solutions for the mobile applications industry for the SMB. Our management team are entrepreneurs and industry pioneers from Silicon Valley and Fortune 500 companies working in mobile, interactive and new media technologies. We have a team of nearly 100 developers who have created hundreds of applications for various companies around the world on ALL mobile platforms.
---
Our Team
Rich Foreman, Founder & CEO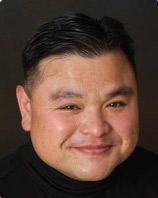 Rich Foreman is the CEO and Co-Founder of Apptology.  He leads Apptology with over 20 years of experience in leadership, engineering, mobile application development an sales. Rich has a BS in Industrial Engineering from the University of Washington, an MPA from Troy State University and was an officer in the U.S. Navy. Rich recently co-authored his first book, "Tap into the Mobile Economy." His blog has been listed in the top 20 Mobile Marketing Blogs of 2014.  He is also the Founding Director of the Sacramento chapter of Startup Grind. He has been featured on KCRA3, NEWS10, Good Day Sacramento, the Sacramento Business Journal, and the Sacramento Bee. Rich is alsoa regular contributor to Startup Grind, Startup Monthly, and Money FM 105.5.
---
Gary Dalal, Chief Technology Officer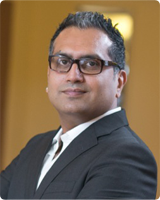 Gary has 10+ years of experience in a variety of software engineering, product management, technical support and IT consulting positions at leading technology companies and educational institutions. He is an expert in executing full life cycle delivery of technology projects as a project manager, is a business analyst, systems analyst, and test analyst who enjoys working with clients across many industries. Gary excels at client relationship skills combined with extensive technical expertise and has a proven ability to quickly learn and apply new technologies and translate client requirements into effective technical solutions. Gary has a Masters in Computer Science from Wayne State University, Detroit, MI and a Bachelor of Science in Engineering from Institute of Technology and Management and Computer Programming, India; CBSE – AISSCE Modern School, New Delhi.
---
Dana Smith, Co-Founder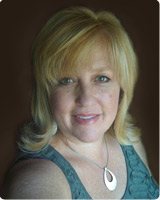 Dana has over 15 years of experience in strategy development, product marketing and mobile marketing initiatives working with technology start-ups and Silicon Valley industry leaders. Dana has led the execution of marketing efforts to drive sales traction and results and has extensive experience developing compelling content and initiating high-impact marketing campaigns on a global scale for mobile technology solutions. Dana is a champion of problem solving, brand establishment and go to market plan execution and is a master of creative ideas, collaboration for mutual benefit and relationship building. She holds a dual major with a Bachelor of Arts in Communications and Journalism from California State University, Sacramento; Has a CID in Design from Williams School of Design.
---
Shellynn Finstad, Chief Creative Officer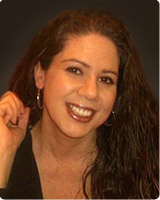 Shellynn has more than 14 years of experience in graphic design, production and account management with premier high-tech companies throughout California, Oregon and Washington. She has extensive experience developing compelling content, high-impact design and excels at flawless output, client interaction and the ability to illustrate ideas into graphical concepts for app design. Shellynn studied at the Art Institute of Seattle and has a Bachelor of Arts from University of Washington.
---
Ankur Bhatnagar, Director Canadian Operations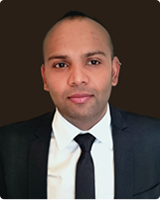 Ankur Bhatnagar is the Director for all Canadian Operations with over 15 years of experience in the Information Technology and Strategic Management Consulting serving primarily in the areas of Telecommunications, Pharmaceuticals, Airport Operations, Automotive, Health Care, Financial Services as well as Canadian Federal and Provincial Public Sector. Most recently Ankur has lead a large business transformation initiative to facilitate digital state-of-the-art Student Lending Solution for the Canadian Government.Ankur specializes in interacting directly with key stakeholders to design, develop and implement web-based/ app software applications/websites that help clients increase revenue, decrease costs and/or improve operational efficiencies. With several successful projects in consulting services he began his career serving in a number of software engineering, research, business development and design positions at Nortel, Siemens, General Motors, Valient Pharmaceuticals, Toronto Pearson International Airport and Freddie Mac. Ankur completed his Bachelors in Computer Science from Ottawa, Canada and a Master in Business Administration from Michigan, United States.