May 06, 2013
Headline: Apptology is Bronze Sponsor for Sacramento MedStart Show Case.

SARTA's Med Tech Showcase on May 14 will be the largest medical technology gathering in the Sacramento region in 2013, featuring a dynamic and renowned keynote and featured speakers, a discussion on opportunities for med tech in the changing healthcare delivery marketplace featuring the region's four leading health systems, a discussion on the future of med tech Investing, and new this year, an Entrepreneur Showcase. Built around a celebratory banquet dinner, the Med Tech Showcase will also honor the 2013 winner of the Claire Pomeroy Award for Innovation in Medical Technology!
May 02, 2013
Tap into the Mobile Economy: The Appreneur's Guide to Developing Smartphone and Tablet Apps for Profit" available on Amazon.com.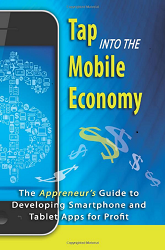 Tap into the Mobile Economy: The Appreneur's Guide to Developing Smartphone and Tablet Apps for Profit," a collaboration between Apptology CEO, Rich Foreman, Apptology CMO, Dana Smith, and Apptology Chief Creative Officer, Shellynn Finstad has been published and is available on Amazon.com
Apr 29, 2013
Apptology featured on Sacramento ABC News 10.
SACRAMENTO, CA - A Folsom man is bringing ideas to life in the form of mobile apps.
Apptology is one of 450 technology companies in the area that is making a difference through innovation
For Rich Foreman, making apps is more than just business.
"I started out making apps for my daughter actually," Foreman explained.
It started as a hobby in 2009 creating apps for his daughter.
"The apps we made, she learned her ABCs and learned to count actually," Foreman said.
At the time, Foreman worked as a software engineer for WebEx in Rancho Cordova, which was eventually acquired by Cisco. Then, Foreman found himself a casualty of the economy.
"I don't think I would have been an entrepreneur if I didn't get laid off, but sometimes necessity is the mother of invention," Foreman said.
He likes Sacramento and didn't want to move to the Bay Area for another tech job. Foreman looked around and saw how much smart phones were changing how people communicate and how businesses could use apps as a marketing tool. So, he took a big chance.
"Basically, this whole thing was funded through my 401K plan," Foreman said.
He formed Apptology with one other person. Three years later, the Sacramento area based tech start up has grown to about 50 employees with clients worldwide.
So far, Foreman and his team have created more than 200 apps. There's one that interprets your dreams, write a song and help you if you're in the market to buy a home.
"This is a hot space," Foreman said. "Every time I go to the airport or walk through a restaurant, I feel validated I am doing the right thing."
And if this is any validation, Apptology is growing 30 percento to 40 percent every year. He's making apps that he knows will one day make their way into his daughter's hands again.
If you know of a great story of innovation or risk-taking, let us know. You can email us at Inventures@news10.net
Mar 05, 2013
Apptology is a Bronze Sponsor for SARTA TechEdge
The 2013 TechEdge Celebration is the tenth year that SARTA has hosted the region's largest celebration of our technology sector! TechEdge promises – and delivers -- thought-provoking and inspirational keynote speakers, motivating stories of accomplishment from regional tech CEOs, and the only comprehensive map of Sacramento's entire tech sector.
Feb 20, 2013
Apptology Targets Boat Dealers to Build Mobile Apps for Marketing
Apptology, a Northern California leading mobile application developer, announced today they are targeting recreational water sport dealers with great success, having already developed eight mobile apps for boat dealers across the United States and several more are in development. These applications are built on Apptology's ReadyBuilt mobile application platform that are customized specifically for small and medium-sized businesses, providing a marketing platform that boat dealers can use to better communicate with, and service their customers.
Jan 08, 2013
Apptology CEO featured on KCRA News
Before starting Apptology, Apptology's CEO, Rich Foreman, was featured on KCRA News for developing apps for children.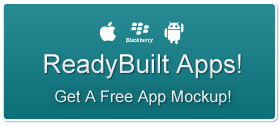 Testimonial
"Apptology contacted us about doing a restaurant app for one of our restaurants. We were very skeptical, as we have been solicited by many firms to produce an app. The common theme, it was going to be very expensive. Apptology not only made it affordable, but extremely easy to set up. We have full control of our mobile site which makes it very convenient for us to makes changes to our app. We love having this new tool to interact with our guests! We are just getting it off the ground, but are thrilled with the response from our guests."
Thank you! Sincerely,
Karoline Platt, Owner, Sienna Restaurant