Apple held their annual WWDC (Worldwide Developers Conference) in San Jose, CA on June 5, 2017.  Tim Cook, Apple CEO, kicked off the keynote to 5,000 developers  by declaring this will be the biggest WWDC (I had to chuckle because he says this every year).  Here are the things I found interesting in the two hour and half hour keynote.
Apple HomePad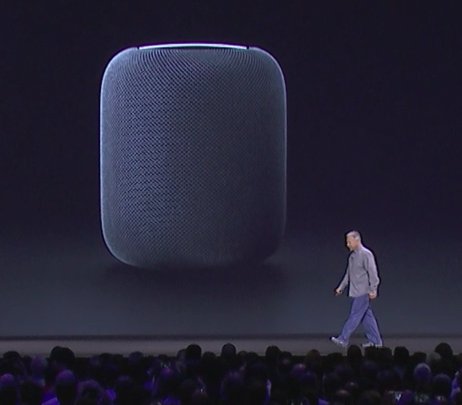 As predicted, Apple announced, HomePad, which directly competes with the Amazon Echo and Google Home.  They positioned it as a cross between a high end wireless speaker (specifically comparing it to Sonos) and voice assistant (aka Amazon Echo).   They spent a lot of time focusing on the quality of the speakers and it seem like the voice assistant was more of an add-on.   I think they did so to justify the $350 price tag to differentiate it from the other voice assistants which are substantially less expensive.
VR Support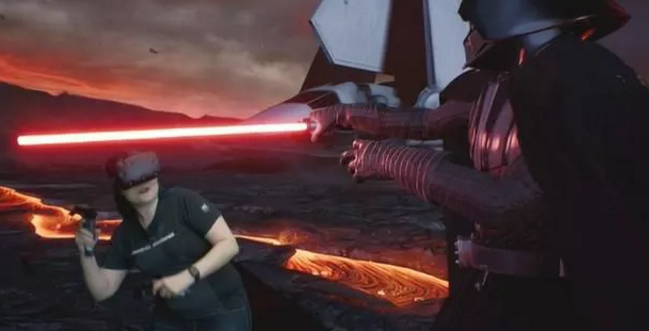 I have to admit, whenever they do the hardware demo at the keynotes, I usually find it cliché …wait for it…it's the most power Mac ever (duh).  What was interesting was their demo of a Star Wars virtual reality scene being developed by Industrial Light and Magic.   Apple is not known for being a gaming platform but they've beefed up the iMac Pro to accommodate VR development .
Send and Receive Money with Apple Pay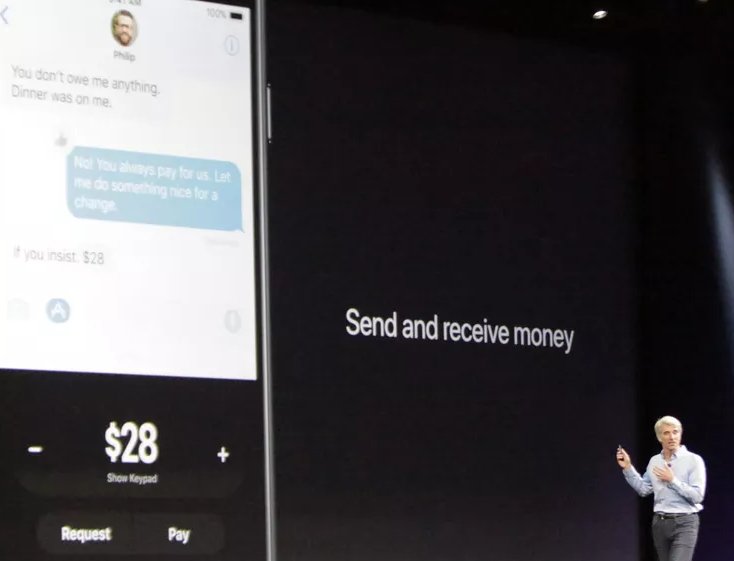 In demoing the updates to iMessage, Apple showed the ability to send and receive money through Apple Pay.  Wait a second; that sounds like Venmo.  Looks like the Peer-to-Peer payment space just got a big competitor.
ARKit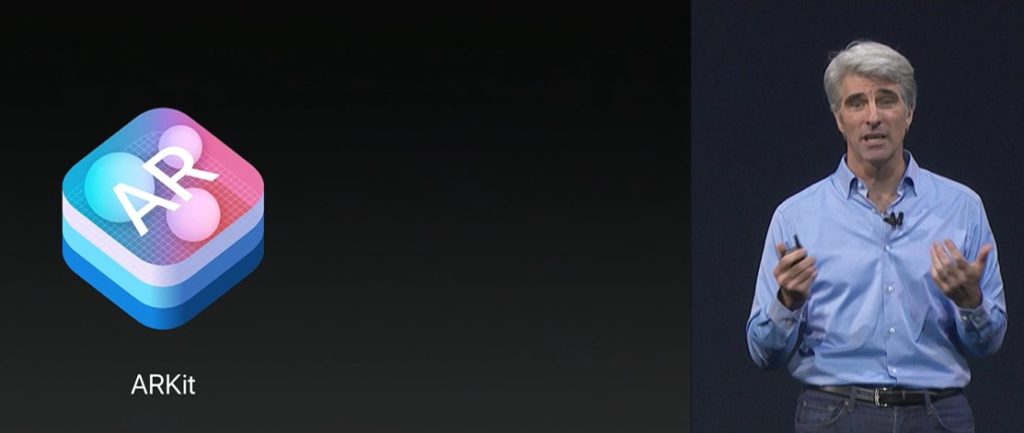 One of the more interesting and exciting things I saw as developer is Apple's announcement of ARKit .  This allows developers to make Augmented Reality apps for the iOS.  For those of you unfamiliar with AR, Pokemon Go is an example.  It will be interesting what developers will do with ARKit.
watchOS 4 features Machine Learning
One of the faces of watchOS 4 is that it will use machine learning to display relevant info to the user.  Pretty cool, but I still don't plan to wear a watch any time soon (why do I need a watch when I already have an iPhone).
There was actually a lot more stuff announced at the keynote.  This was just  the things I found interesting.  To see the entire keynote, just click here.
By Rich Foreman, CEO / Apptology and Director of Startup Grind Sacramento. Rich co-authored the book Tap into the Mobile Economy and his blog has been listed in the Top 20 Mobile Marketing Blogs of 2014.  Follow Rich on Twitter at@ApptologyCEO or attend a Startup Grind Sacramento Event.
(Visited 62 times, 1 visits today)