California Department of Forestry and Fire Protection (CAL FIRE) fights over 5600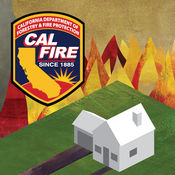 wildfires that plague California annually.  CAL FIRE has a new weapon in their arsenal to combat wildfires, it's their new mobile app called CAL FIRE Ready for Wildfire.  The app is currently available on both the iPhone and Android platforms.  The app has three primary functions:
Providing Educational Content on how to prepare for wildfires
Notifying citizens of wildfires
Providing Information on California wildfires
Education
The main purpose of the app is to help educate the population in high risk areas on how to prepare for wildfires.  The app has a series of checklists that is broken down as follows:
Ready (Maintain Defensible Space and Hardening Homes)

Create Defensible Space
Harden Home
Prepare for Bark Beetles

Set (Create a Wildfire Action Plan)

Wildfire Action Plan
Emergency Supply Kit
Design a Family Communication Plan

Go! (Evacuation Guide)

Pre-Evacuation Guilde
When to evacuate
What to do when trapped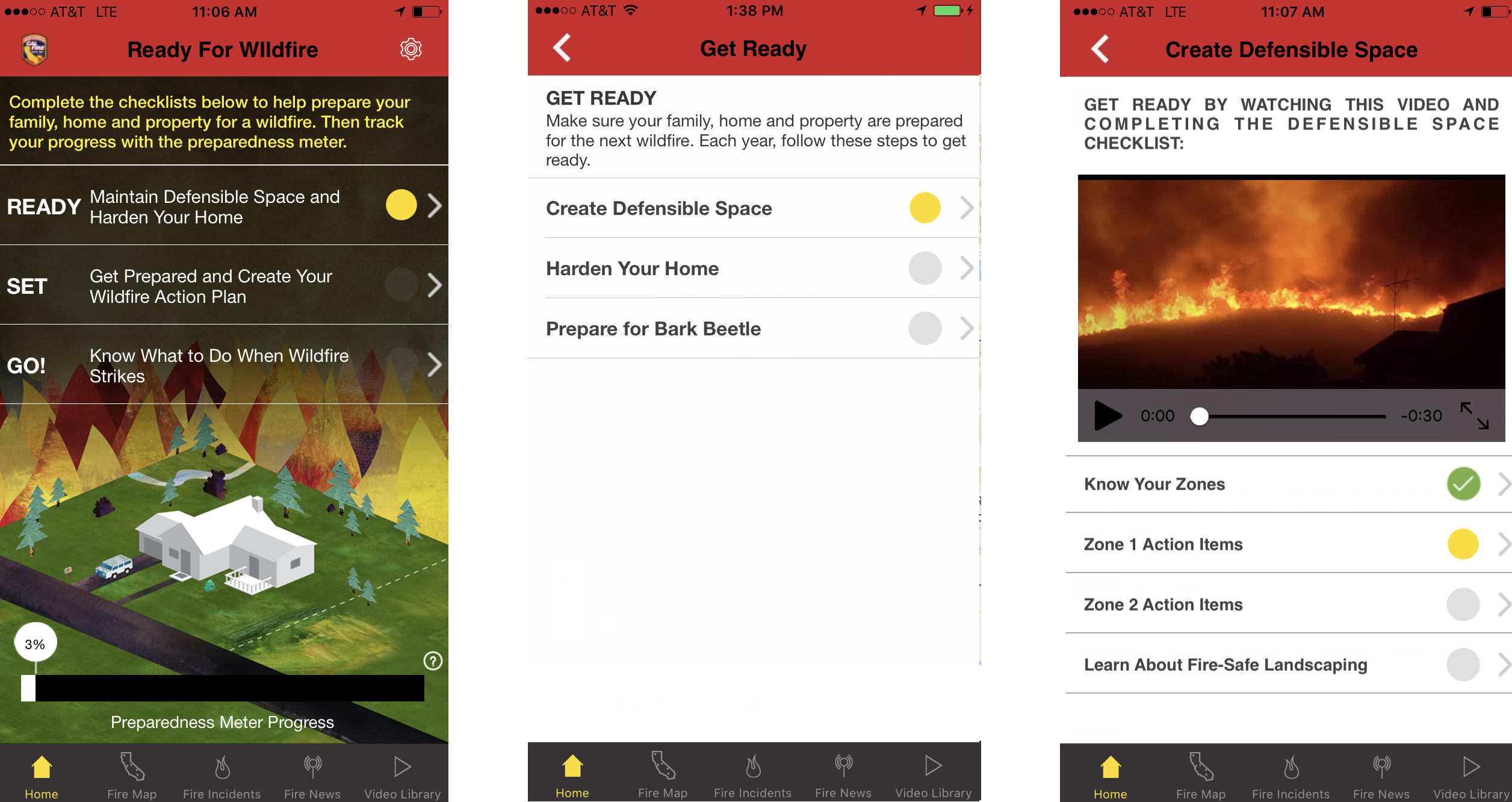 The app has 9 separate check-off lists that also provide educational material in the form of articles and videos.  The videos can be viewed as part of the check list or in the video library.
Notifications
The user can sign up to receive wildfire notifications via push notifications and/or SMS messages in their profile.   The notifications can be based on zip code or counties.
Push Notifications
Push Notifications require the user to have the app.  What's interesting about the push notification is that in addition to sending out a notification based on the user's profile, it can also be triggered by the user's geographic location.  So for example, if the user is in a location where CAL Fire has identified a fire, the user will get a push notification that there's a fire in the location even if it's not identified in their profile.   The push notifications are generated using integration with Urban Airship.
SMS
The user can also opt to receive text messages about latest wildfires.  The advantage of using this option is that the user doesn't need the app to receive the notification.   The SMS messages are generated through integration with Twilio.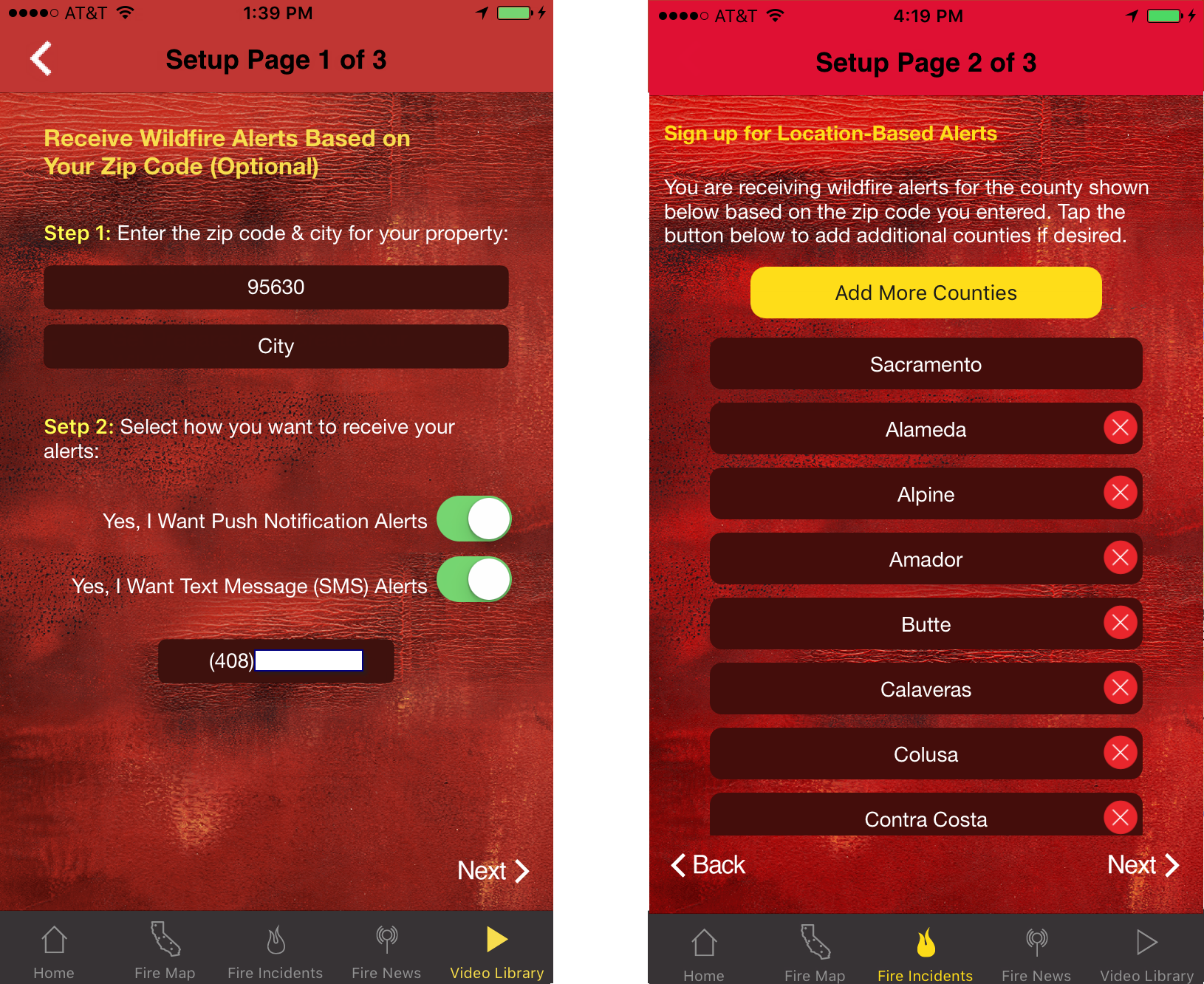 Information
Basic information from CAL FIRE can also be found on the app.  The app has embedded CAL FIRE's mobile website and there's a feed from CAL FIRE's Twitter account.  In addition, there's a Google Map that displays all the active wildfires in California.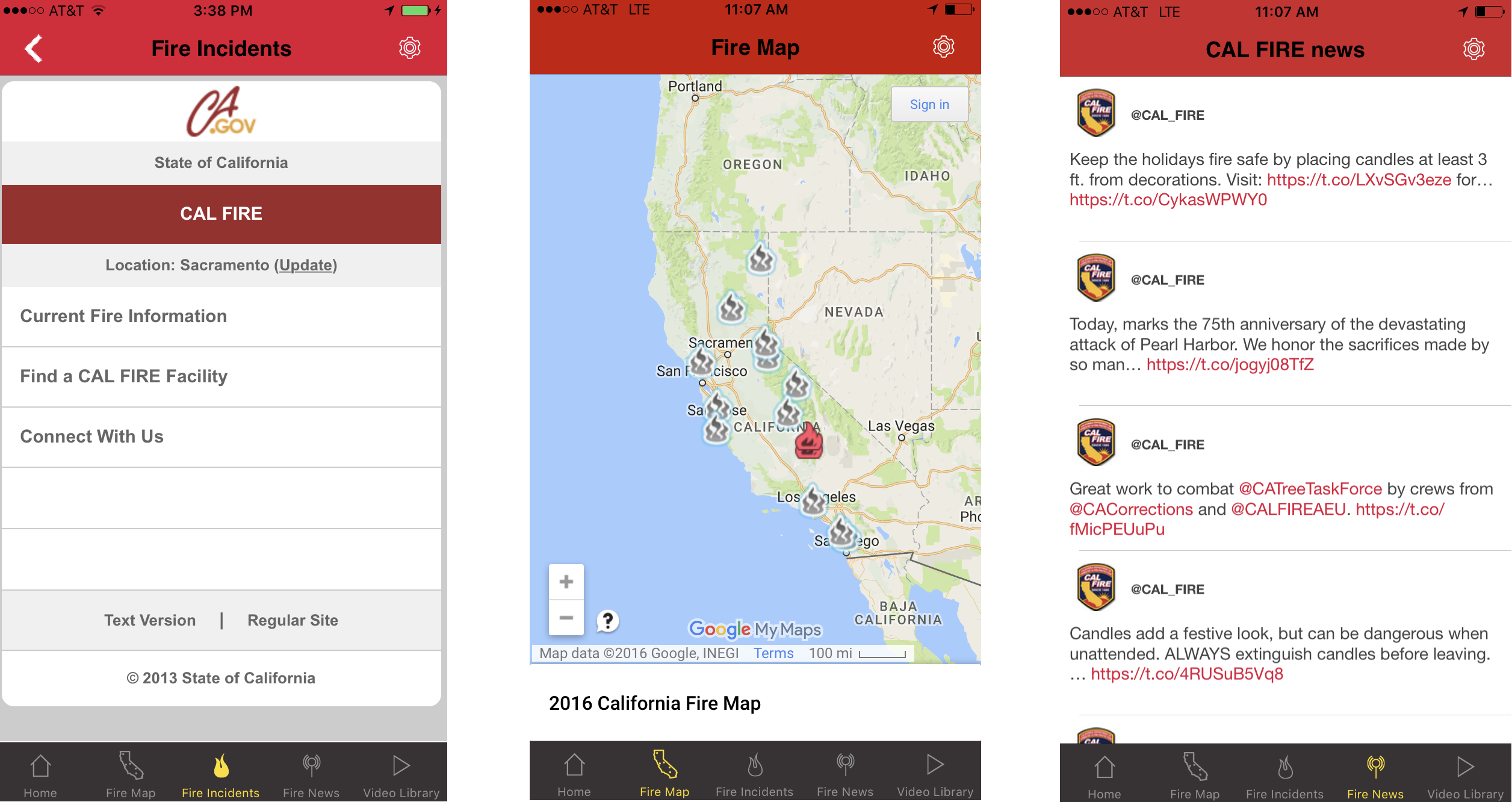 CAL FIRE plans to promote the app in February in advance of the 2017 wild season through a sweepstakes administered by iHeartRadio.  The CAL FIRE app was developed through a partnership with Sagent Marketing and Apptology.