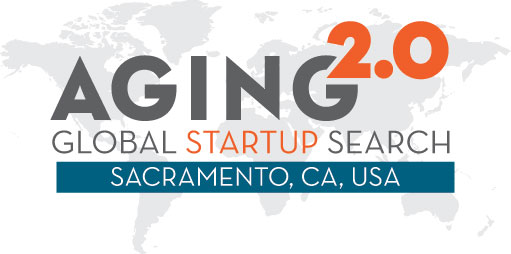 The mission of  Aging 2.0 is to accelerate innovation that improves the lives of older adults.  They have a venture fund and an accelerator for Startups that focus on senior care and aging issues.  In addition, they are conducting the Aging 2.0 Global Startup Search which is a series of 40 local aging focused startup competition that culminates in a Final Showcase to be held in Sacramento on October 13.
On June 30, Aging 2.0 held a startup pitch competition in Sacramento.  Over 50 startups applied to compete in the competition and 8 companies were selected.  These are the winners selected by the 4 person judging panel (for which I was a member):
1st Place:  Stack
Stack Labs has developed a responsive lighting system that is able to provide circadian lighting, sense occupancy, and light sensing.
2nd Place:  Hello Nurse
Hello Nurse has developed an Eldercare system that helps detect falls and bed moisture of elder residents.
3rd Place:  PT Tracker
PT Tracker is a Sacramento based startup that is developing a solution to improve compliance with Physical Training through a mobile app and wearables.
Stack also won the audience choice award which was determined by the popular vote of the local audience.
Stack will go compete with other area winners at the Final Showcase on October 13.  The event was a great success in promoting the Sacramento startup scene and the Aging Innovation Space
By Rich Foreman, CEO / Apptology and Director of Startup Grind Sacramento. Rich co-authored the book Tap into the Mobile Economy and his blog has been listed in the Top 20 Mobile Marketing Blogs of 2014.  Follow Rich on Twitter at@ApptologyCEO or attend a Startup Grind Sacramento Event.