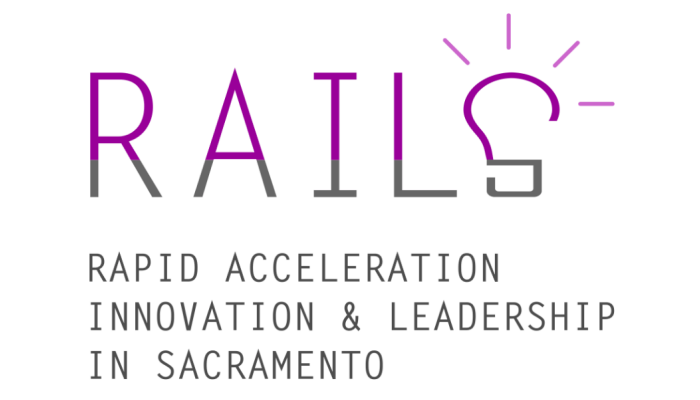 On November 1, 2016, the Sacramento City Council awarded RAILS (Rapid Acceleration Innovation & Leadership in Sacramento) Grants totaling $1 M to 15 groups that drive acceleration, innovation & leadership for startups in the Sacramento area.  Apptology was awarded $50 K for the StartupSac project.  In partnership with Sacramento Startup Community Leader, Laura Good and Digital Splash Media, the goals of the StartupSac project include:
Expanding and enhancing the website to encompass the full range of  information, services, and resources in the Capital Region, thereby making it easier for innovators and entrepreneurs to connect and engage with each other and help foster and grow the Sacramento startup ecosystem. The goal for StartupSac.com is for it to be the go-to resource of all the services available to entrepreneurs across the region, such as:

A curated directory of area startups
A job board
Continued expansion of Sacramento Startup Ecosystem Circuit Board that visually shows the pieces of the Sacramento startup ecosystem

Extend the access to StartupSac.com, by developing a free native StartupSac iPhone / iPad and Android Apps.
Further catalyze the startup community by connecting organizations and people by curating a directory of area startups, writing and publishing interviews with founders, funders, entrepreneurs, and other innovators, creating profiles of startups and others in the ecosystem, and providing event coverage, etc.
Through public relations and digital marketing activities, promote our startup ecosystem to the community which includes hosting a meetup group to feature events and promotion through digital advertising as well as pitching local startup stories to local media, writing blog posts, and features on social media.
Provide promotion, event management and organizational guidance to grassroots volunteer startup building organizations like Startup Weekend, Health 2.0, Startup Grind, and others, to keep these events (and the community they build) happening in our city.
Highlight female and minority entrepreneurs on a regular basis on the StartupSac website and app and at Startup Grind.
The StartupSac team looks forward to extending the reach and impact of this website, working with other RAILS grant recipients and all members of the Sacramento community to catalyze and grow the Sacramento innovation economy.
By Rich Foreman, CEO / Apptology and Director of Startup Grind Sacramento. Rich co-authored the book Tap into the Mobile Economy and his blog has been listed in the Top 20 Mobile Marketing Blogs of 2014.  Follow Rich on Twitter at@ApptologyCEO or attend a Startup Grind Sacramento Event.