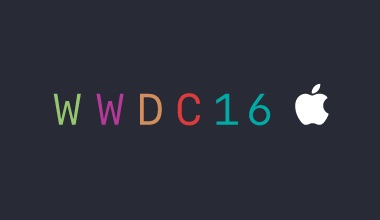 Image Source: Mac Rumors
On June 13th 2016, Apple's first day of its annual WWDC Keynote Conference  was held in San Francisco, CA making some new and exciting announcements to its four pillars: watchOS (Apple Watch), tvOS (Apple TV), OS X (macOS), and iOS (iPhone/iPads). The event will continue until the 17th of June. Most of these items and updates will launch during Fall of this year.
watchOS 3 Updates
-Upgraded app downloads for optimized performance
-Dock interface that allows users to easily manage multiple apps that are open
-New and improved faces for watch
-Face exchange allowing users to cycle between watch faces based on preference
-New "Scribble" function allowing easy fingertip swiping
-Advanced support for wheelchair users
Image Source: Gadgets Global
tvOS Updates
-"Single Sign in" eliminates having to manually login to each AppleTV app
-"Dark Mode" for night owls or those that prefer a dim looking screen
-Automatically downloads associated AppleTV app after downloading iPhone video app
-Advanced "Siri Voice" search capabilities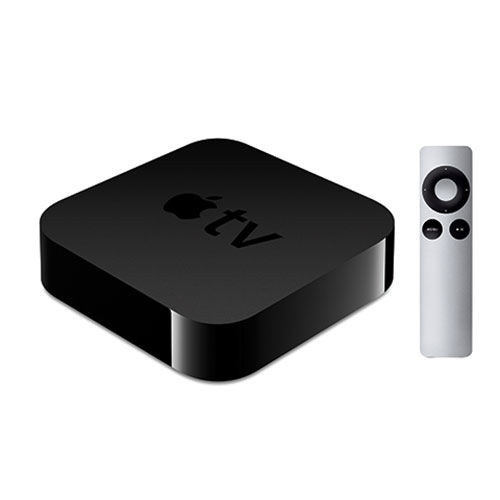 Image Source: multimedia.bbycastatic
iPhone Updates
-iPhone now has remote control capabilities
-Emulates touchpad letting users to easily manage AppleTV's Interface
-Utilize iPhone's keyboard on AppleTV
-Gyroscope now can be used as a game controller
-Advanced lock screen and 3D touch support; "deep press" for more app details and simply move body away from phone to lock
-Automatic voicemail transcriptions
iPhone Updates
-New "Swift Playgrounds" allows users to get their feet wet in coding by offering how-tos, tutorials, and user-friendly lectures for the building blocks of app development
Image Source: 9to5mac
OS X Updates
-Rebranding OS X to simply macOS  (first name change in over a decade)
-Upcoming OS will be called macOS Sierra
-Auto-unlocking capabilities; Sierra can detect when you're next to it by identifying your iPhone or watchOS
-copy and paste between any device; copy something from iPhone and paste into Sierra
-Advanced storage space reduction capabilities; removes temp files, old mail, etc. while auto-downloading when needed
–Apple Pay integration allowing complete secure and anonymous transactions with fingerprint authentication
–Picture in Picture (PIP) allowing seamless window management; watch YouTube while working without taking up space on screen
-Advanced "Siri Voice" capabilities; from generic to complex queries
-Debut of iOS 10; Craig Federighi said it will be "the biggest iOS release for users ever"
Image Source: CultofMac
Widget Updates
-Access an app's widgets by 3D touching its icon
Siri Voice Updates
-Integrates Siri Voice for 3rd party apps
QuickType Updates
-If someone asks via SMS, "What will the weather be like this week?" QuickType will conduct an automated search and provide an accurate response
VoIP Updates
-Skype and WhatsApp will now be integrated eliminating outdated notifications when people call
Map Updates
-Maps will now have the ability to access your schedule and whereabouts to provide accurate directions
"Extensions" enabling users to integrate 3rd party apps to easily call Uber for example
Image Source: SearchEngineLand
Apple Music Updates
-Better appearance and easier navigation capabilities
HomeKit Updates
-The standard app for smart home/IoT devices now has features such as "Night Mode" that automatically locks your doors and dims the lights
iMessage Updates
-Online previews of links rather than an ugly url code
-Auto-emoji matching with text; type in "happy" and a correlating emoji will pop up
-Invisible ink; messages that will only appear when you allow via swipe
-3rd party access; allowing developers to incorporate their use into messages. For example, pay a recipient within messages via Square Cash
If you do decide to use "Swift Playgrounds" to develop your own mobile app, check out the 5 challenges commonly experienced by a modern appreneur to stay ahead of the curve. We don't know about you, but we are excited for Fall to experience Apple's new products firsthand. Check out Apple's official website for more information and ordering process!
By Rich Foreman, CEO / Apptology and Director of Startup Grind Sacramento. Rich co-authored the book Tap into the Mobile Economy and his blog has been listed in the Top 20 Mobile Marketing Blogs of 2014.  Follow Rich on Twitter at@ApptologyCEO or attend a Startup Grind Sacramento Event.