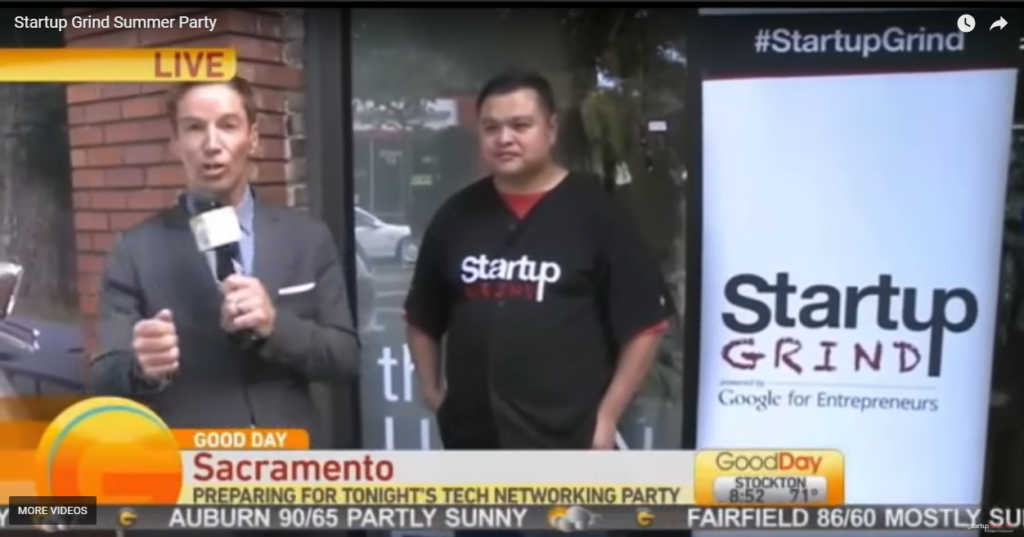 Startup Grind Sacramento will be hosting the 3rd Annual Startup Grind Summer Party on July 11th at the Urban Hive.  Unlike our normal monthly event which features an interview with an accomplished entrepreneur, this event is just a party to celebrate the Sacramento Startup Community.  We'll have food, adult beverages, and live music.  Best of all, it's free.
The party will feature tables with 10 Startups.  If you would like a table to promote your startup at this party, you can sign up here.  Our party typically has over 200 attendees and we have had some media coverage.  Here's Mark S. Allen giving the Startup Grind Summer Party some TV coverage.
Here's the event info:
Date:  July 11, 2017
Time:  6 pm – 9 pm
Location:      The Urban Hive
                        1931 H Street
                        Sacramento, CA 95811
Fee:  Free (but you have to register here)
By Rich Foreman, CEO / Apptology and Director of Startup Grind Sacramento. Rich co-authored the book Tap into the Mobile Economy and his blog has been listed in the Top 20 Mobile Marketing Blogs of 2014.  Follow Rich on Twitter at@ApptologyCEO or attend a Startup Grind Sacramento Event.
(Visited 110 times, 1 visits today)