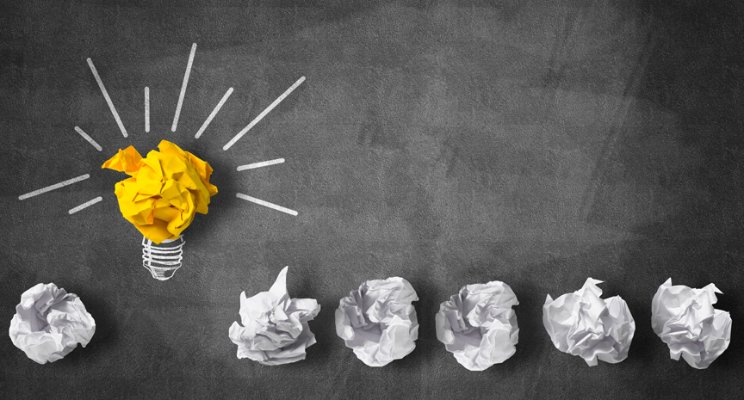 I will always remember my first convention as a vendor representing Apptology. As we set up our booth, I was nervous for a number of reasons: Did I understand our technical services well enough to answer questions? Would convention-goers suspect I was new at this? Should I have worn the Apptology-branded baseball jersey versus the outfit I'd purchased specifically for this event?
In short, none of this mattered. As people slowly migrated to our booth, they watched our video presentation and read our marketing materials… it was surprisingly comfortable. However, what I noticed more than anything was that most of the people stayed to chat! Some even waited in line simply because they had an idea and they wanted to talk about it.
If you have an idea for an app but have no clue how to get to the next step, it really is easy to have the conversation. Don't be intimidated! It's okay if you aren't tech savvy. It's okay if you have only jotted down a few notes. Of course, it's wonderful if you've come fully prepared with a wireframe, a flow and navigation document and an architecture diagram, but in my five plus years in the Mobile Application Project Management world, very few clients actually come to us fully prepared. It's okay! That's our job!
To get started, we will want to have a clear understanding of your vision for your app. If you have sketches or samples of things that inspire you, we can begin there. If there are functions in other apps that you love, but they have nothing to do with your product and you're not sure how that could translate to your specific app specs, we can help you get there. In fact, many clients come to us with their ideas and ask us to collaborate with them. We are happy to research and suggest solutions that will enhance the performance or user experience of your app,
Once we are ready to move forward, we can initially provide a package that helps define the project scope and creates the "bones" for your app from concept through submission. With the client's constant input, we provide:
• Page Schematics with explanations of page-by-page functionality and features required for all screens.
• Site Architecture (both user and admin when applicable)
• Presentation of Final Site Architecture
Once these documents are created, we have a clear and precise roadmap to move forward with design and development.
If you plan to develop an app, my advice is to have fun! Research other apps to see what is out there! Find colors and designs you like! Our job is to adapt our development methodologies to meet the technical specifications of your project by helping you determine resources needed depending on your app's complexity. Whether you have Post-It notes or detailed digital files, it's okay! YOUR job is to be the expert of YOUR idea.
Shellynn Finstad is the Chief Creative Officer for Apptology and Project Manager for Apptology's Custom App Division.
(Visited 92 times, 1 visits today)