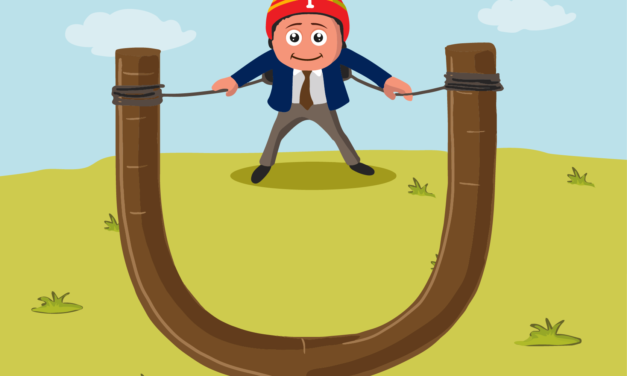 The Sacramento region entrepreneurial ecosystem and small business community will soon benefit from $750,000 in new grant funding. The newly-launched Project SlingShot is an initiative of the California Workforce Development Board (CWDB) to encourage and support regional partnerships across the state to engage in new collective actions that can "move the needle" on workforce challenges.
After an extensive planning and review process, SlingShot was approved for implementation in August 2016 and will include an innovation fund of $750,000 to provide grant and contract funding to support the ecosystem for entrepreneurs, start-ups, and small businesses. The project is being implemented in the Capital Region by a partnership of four local workforce development boards: the Sacramento Employment and Training Agency (SETA), Golden Sierra, the North Central Counties Consortium, and the Yolo County WDB, with SETA acting as the lead partner.
The goals of Project Slingshot are to catalyze entrepreneurship, business and employment growth across high growth economic clusters, such as Information and Communication Technology, Health Services and Advanced Manufacturing. SlingShot will foster the development of entrepreneurial skills within career pathways and provide robust resource systems to start-ups and small businesses.
The projected is expected to:
Increase access to and communication about regional resources through the creation of a web- based resource navigator
Increase business incubation and entrepreneurial mentoring
Foster an entrepreneurial and innovative culture
Catalyze an innovation ecosystem that will create more business and jobs throughout the region, and create a skilled talent pool so that new jobs will go to residents, supporting a resilient economy with widespread mobility opportunities
The funds will be made available through a competitive request for proposal (RFP) process. Slingshot will work across a nine-county region (Alpine, Colusa, El Dorado, Glenn, Placer, Sacramento, Sutter, Yolo, Yuba counties) and prioritize efforts that will connect rural communities to urban resources, enabling the nine-county region's innovation ecosystem to expand and strengthen the support it provides to entrepreneurs, small businesses and startups.
The competitive RFP process, to be led by SETA, will address SlingShot's three areas of focus:
mentoring networks that connect entrepreneurs to experienced executives
physical spaces for entrepreneurs, such as co-working facilities, maker spaces, incubators and accelerators
the creation of a Resource Navigator, a searchable, interactive online tool that will house a comprehensive inventory of all the support services available to entrepreneurs across the region
The first RFP, covering the first two areas of focus, was released by SETA on November 4th. Awards for the first RFP will range from $20,000 to $150,000. Applicants' responses are due mid-December 2016, and the evaluation and review process will be completed in February. Awards will be confirmed by March 2017, with all funded work required to be complete by March 2018. The second RFP is expected to be released in early December. The RFP for the Resource Navigator has not been released yet.
Valley Vision is serving as the SlingShot project manager, working with the workforce board partnership and more information about the project can be found here.   Valley Vision website.
Valley Vision Press Release written by Meg Arnold