Apple has announced their annual list of best apps and games on the Apple App Store for 2016 and here they are.
App of the Year: Prisma
App Store Editors' Notes: Prisma's gorgeous pictures are almost too cool for words, but if we had to pick one to describe our 2106 iPhone App of the Year, it's would be "sublime." Powerful AI re-creates our photos as breathtaking images that really look hand-painted, complete with natural textures and stylish, spontaneous strokes. The only thing more fun than experimenting with the effects is showing off the results to our friends.
App of the Year Runner-Up: MSQRD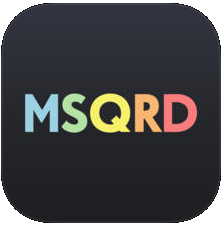 App Store Editors' Notes: You won't like yourself -literally- in the outrageous selfies you can take with this fun app.  Transform your face into dozens of digital masks that blend with your features like magical special effects.  Featuring celebrities, animals, and spooky creatures, MSQRD's hysterical filters will have the whole family laughing. Best of all, some masks animate depending on your expression.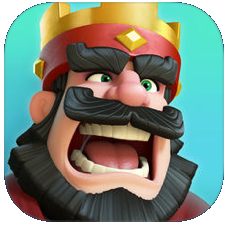 Apple Store Editors' Notes: Colorful chaos awaits in our 2016 iPhone Game of the Year.  Supercell's awesome card battler delivers excellent deck-building mechanics and fast-paced fights in a package that's easy to understand and undeniably fun.  Upgrading, unlocking, and experimenting with cards gives the game endless replay-ability, and deciding just where your heroes makes each battle distinct. But no matter how good your deck is, there's no substitute for skill and quick thinking.
Game of the Year Runner-Up: Reigns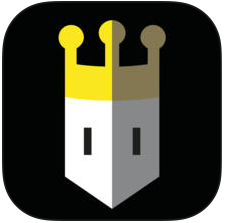 App Store Editors Notes: This game absolutely floored us. It seems straightforward at first — you're a king, and you're presented with choices about how to rule as a deck of cards.  Swipe right to choose one path, swipe left for another. But there's so much more going on, and without spoiling anything, Reigns' cleverness, humor, and sometimes agonizing choices routinely surprised and always delighted us.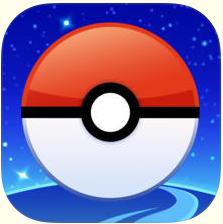 App Store Editors' Notes: Once again, the world's gone crazy for Pokemon.  This time around the lovable pocket monsters have invaded our parks, roads, even homes. We can't stop running around the neighborhood collecting items — and capturing 3D monsters with the futuristic augmented reality makes it feel like they're actually there.  Becoming a real-life Pokemon Trainer is as cool as it sounds, but the hook here –as always–is trying to catch 'em all.
Below is a complete list of Apple's 10 Best Apps and Games for 2016
10 Best Apps of the Year
10 Best Games of the Year
With over a million apps in the app store I do appreciate Apple's annual top ten list. Many of the apps, I haven't heard of,  but I now plan to download and try out.
By Rich Foreman, CEO / Apptology and Director of Startup Grind Sacramento. Rich co-authored the book Tap into the Mobile Economy and his blog has been listed in the Top 20 Mobile Marketing Blogs of 2014.  Follow Rich on Twitter at@ApptologyCEO or attend a Startup Grind Sacramento Event.
(Visited 129 times, 1 visits today)