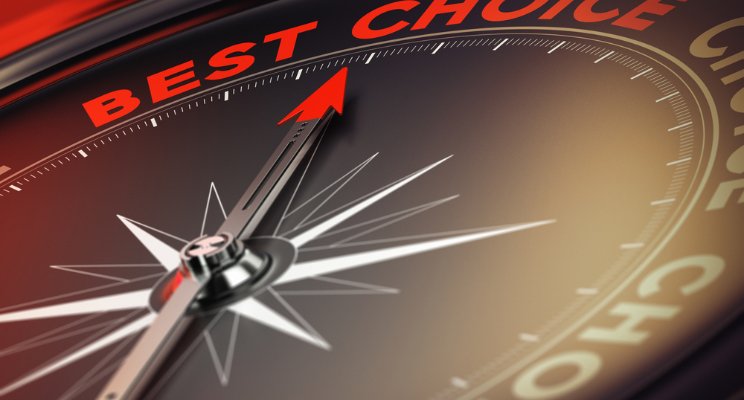 Okay, I'll admit it… I have not yet upgraded to an iPhone 7 Plus. In fact, I love my iPhone 6s Plus so much, I don't even want to upgrade! I know, I know… I'm in the business of apps, I need to upgrade for testing purposes, I need to have the latest and greatest, etc., which means every once in awhile I'll ask myself if I need to upgrade. However, the iPhone 7 Plus is going to have to send me flowers or do something pretty amazing to convince me to abandon my little 6s Plus buddy, my handheld link to the world. We've shared so much!
For the skeptical holdouts like me, I'll share some of the research I've read if you're still resisting as I am:
No Headphone Jack: This really is a dealbreaker for me. I can't imagine driving without a little Joy Division, Foxy Shazam or some Hendrix, and I'm simply connected by a $1 cord adapter while I simultaneously charge my phone. It works, okay? But now the iPhone 7 Plus has the "haptic engine" and it's "faster." Have I joined the ranks of "Old Dogs?" Give me back my headphone jack, please. I've read that I can use Apple's $159 wireless AirPods or Bluetooth headphones, or use a Lightning to 3.5mm adapter bundle. Sigh, but it works now, and I'm happy. More accessories = more money, or maybe a new car? Hmmm…
Processor Speed and Graphics Speed: In my research, I've read that the iPhone 7 boasts up to twice the Processor Speed of iPhone 6s Plus, and a Graphics Speed up to three times faster. Apple claims a substantial CPU increase of 40% and a significant GPU increase of 50% over the iPhone 6s Plus. I was blissfully unaware these were issues, but I can be logical. It is technology, after all. Faster = upgrade. Got it.
iPhone 7 Plus – Apple A10 Fusion chipset: Quad Core CPU, 3GB of RAM
iPhone 6S Plus – Apple A9 chipset, CPU: Dual-core 1.84 GHz Twister; GPU: PowerVR GT7600, 2GB RAM
Water Resistance: Okay, this seems like a big deal, but when I purchased my 6s Plus, its water resistance claim was also appealing to me. Knock on wood, I've been lucky with this phone and have never had to test its swimming capabilities; however, the 7 Plus features mention a full submersion for up to 30 minutes.
The Look: Other than the glaring removal of my beloved headphone jack, the iPhone 7 Plus and the iPhone 6 Plus are visually very similar. I am a fan of the color options for the 7 Plus, though: Jet Black, Rose Gold, Gold, Silver and Black (on the 128GB and 256GB models). Additionally, the displays are 25% brighter on the iPhone 7 Plus, but the general specs are the same:
iPhone 7 Plus – 5.5-inch LED-backlit IPS LCD, 1920 x 1080 pixels (401 ppi), 67.7% screen-to-body ratio
iPhone 6S Plus – 5.5-inch LED-backlit IPS LCD, 1920 x 1080 pixels (401 ppi), 67.7% screen-to-body ratio
Better Earpiece Speaker: the iPhone 7 Plus has louder dual speakers compared to the iPhone 6s Plus which has just the mono speaker. This is great, but doesn't have me running to AT&T just yet.
Battery Life: Will we ever be happy? The iPhone 7 has an hour longer of battery life, but the remaining battery features are pretty much similar to the iPhone 6s Plus. In fact, it seems the 6s Plus gives you more audio playback time and 3 more hours of talk time than the 7 Plus.
And Finally, the Camera: I'm a mom, which means by default I am a self-proclaimed photographer and videographer, right? How can I say no to better pictures, a better flash and improved digital zoom?
Think I'm going to have to pass on the iPhone 7 Plus. They almost had me with the camera, but I think I'll wait for the iPhone 8 rumored to release in September if I'm going to spend $1,000. The possibility of a front 3D camera, wireless charging and a Touch ID sensor integrated into the screen are exciting if they can navigate the delays. Also, a rumored bigger battery could significantly increase the battery life features which in my opinion did not overwhelmingly improve with the iPhone 7 Plus.
If the iPhone 8 lives up to its superphone status, the wait will be worth it… gives me time to properly retire my iPhone 6s Plus friend.
Shellynn Finstad is the Chief Creative Officer for Apptology and Project Manager for Apptology's Custom App Division.
(Visited 49 times, 1 visits today)